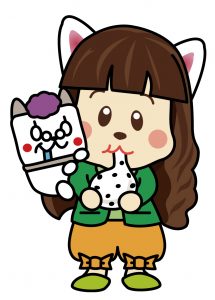 Tully
タリー
Name:Tully
Age:26
Birthday:7/6(Salad anniversary)
Zodiac sign:Cancer
Blood type:A
Favorite color:Green
Favorite food:Chestnut · Bean Daifuku
Hobby:Movie, music, miscellaneous goods, drive
Special skills:KARAOKE
Treasure:Robo Tully-chan # 1
* * *
Tully is a girl who lives with mysterious creatures called "KATANORI Family".
The KATANORI Family like cats like dogs.
(But she doesn't see the "KATANORI Family")
She is usually a secretary at INUMEN Z.
She loves fashion and delicious food.
She especially likes Bean Daifuku. She seems to go far away for Bean Daifuku.
Her favorite color is green.
Tully has a favorite idol group "ITSUTSU-BOSHI".
Whenever she watches them on TV, Okaa-nori is always on her sholder.
She loves movies, so she often sends information on the latest movies on social media.
She also goes to interviews for theater greetings.
* * *
Here is the story of Tully.
(Sorry! Japanese Only.)
↓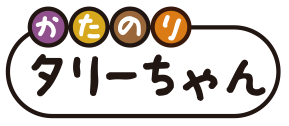 Back to the character introduction list