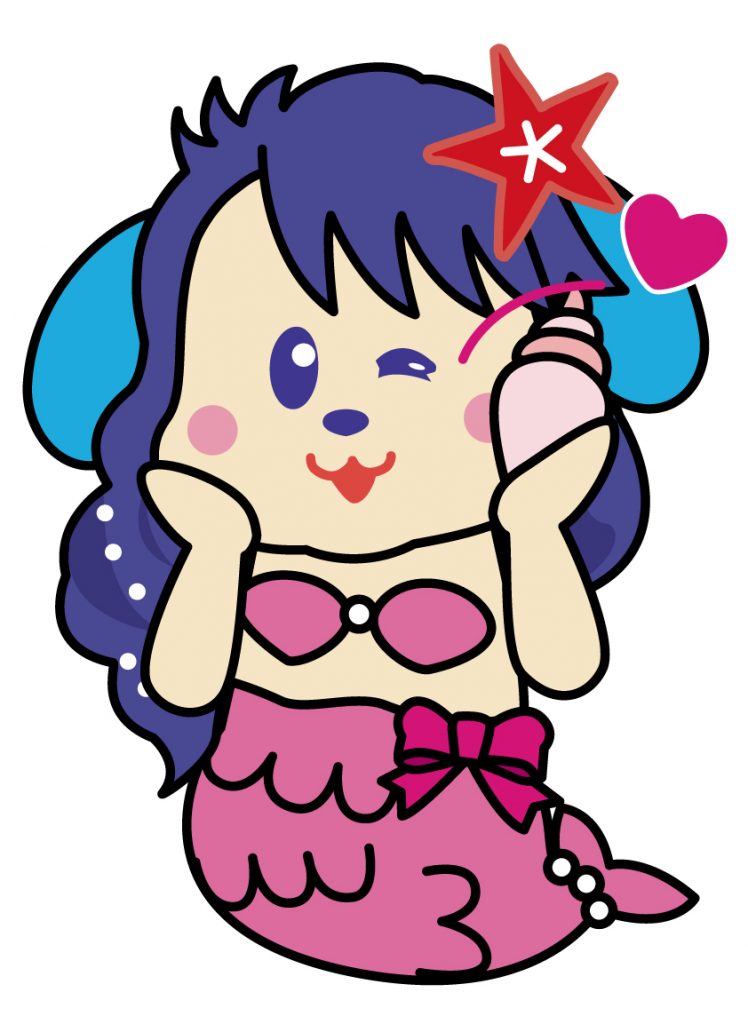 Pochimari
ぽちまり
Name:Pochimari
Age:Unknown
Birthday:10/30(First love day)
Zodiac sign:Scorpio
Blood type:AB
Favorite color:Pink and Blue
Favorite food:Watermelon and sashimi (especially octopus)
Hobby:Shopping
Special skills:Making pearls
Treasure:Jellyfish arm rests
* * *
Pochimari is a half of human and mermaid.
She loves INUMEN Z.
She looks like a mermaid, but after falling in love with INUMEN Z,
She became a human figure by magical power.
She is a love dreamer.
Pochimari succeeded in dieting in love with INUMEN Z.
She is a little bit clumsy girl, but she is cute and always positive.
She has no special skills, but she is good at making pearls.
(Her tears turn into pearls)
She likes the jellyfish armrests that change in seven colors.
She is currently growing herself as a woman
because she want to be said  "I like" more by INUMEN Z.
* * *
Here is the story of Pochimari
(Sorry! Japanese Only.)
↓